Launching FSXPilot in X-PLANE
Make sure you have the XPLPilot plugin installed.
Start X-PLANE and select a plane and situation.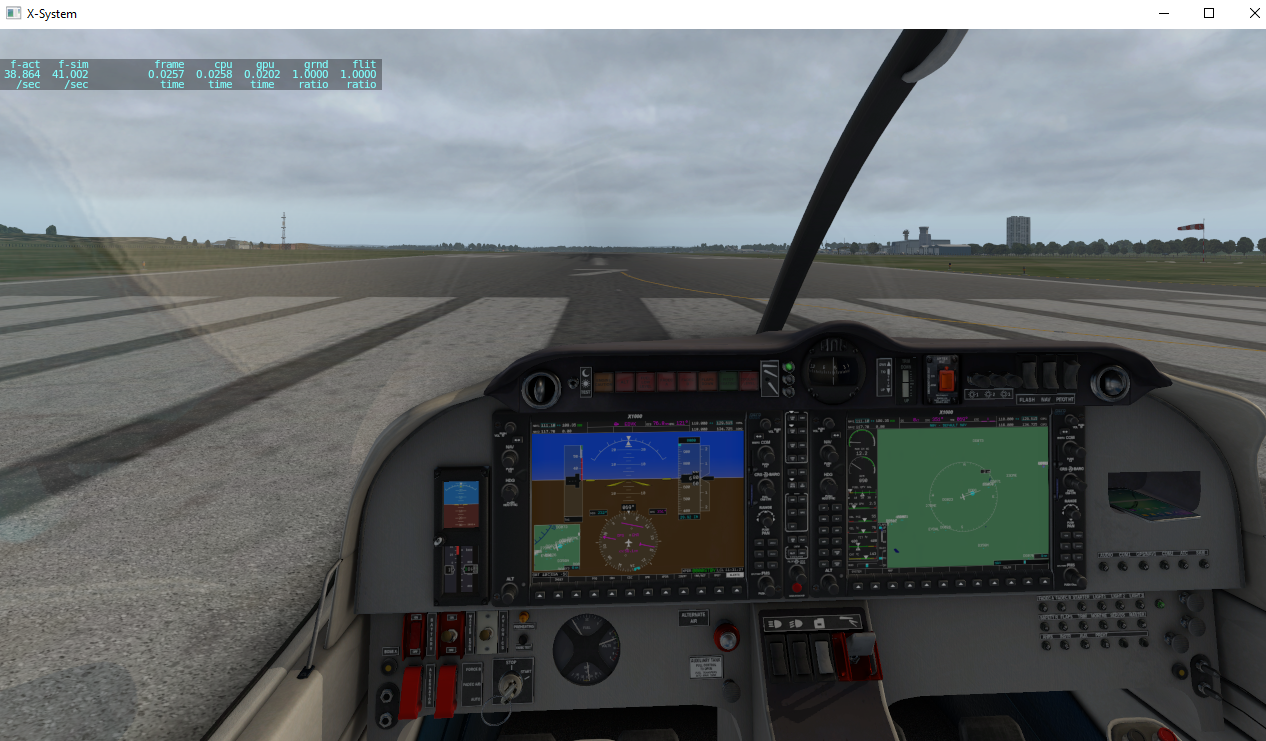 Within X-PLANE, select FSXPilot->panel from the Plugins menu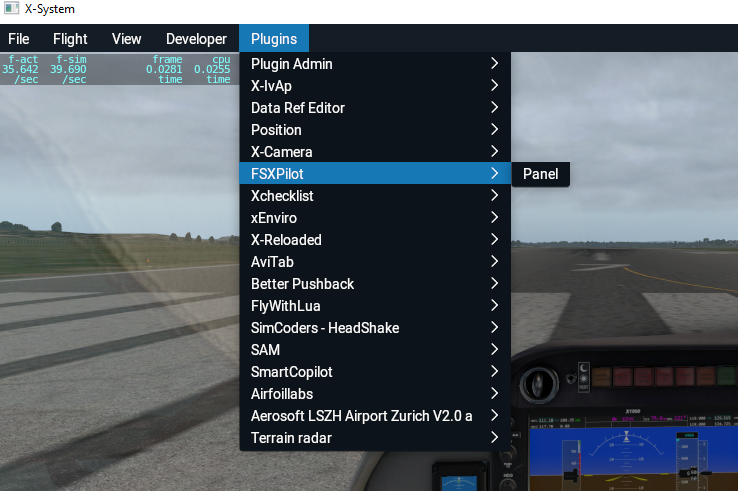 The panel window will open: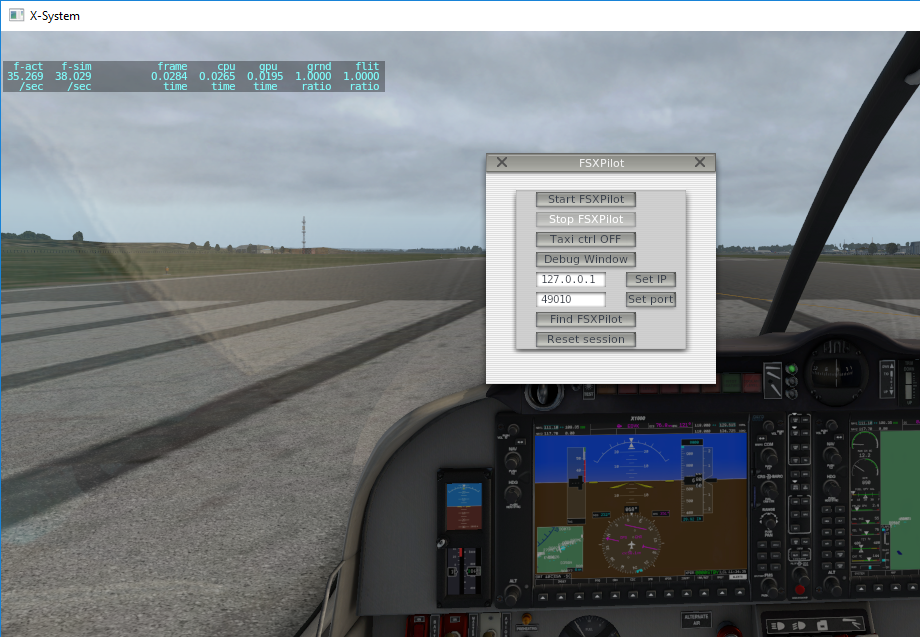 First time use only:
Set flightsim client IP and port (leave default values if possible)

Press "Find FSXPilot" button and locate fsxpilot.exe on your harddrive
Every use:
Press "Start FSXPilot" to start and connect FSXPilot for the use with X-PLANE 10 or 11
X-PLANE has a wheel steering model on ground that takes much getting used to and is hypersensitive.
That is why we implemented the possibility to switch taxi control on/off in the plugin.
Adjust that setting according to your taste.
Created with the Personal Edition of HelpNDoc: Benefits of a Help Authoring Tool