Taking screenshots
... is possible by just clicking the CAM button on the AP main panel. And this will save tons of time.
If you do that, a screen shot of your actual FSX window will be taken and stored in the "Screenshot" subdirectory of your FSXPilot home directory.
Press CTRL + CAM button to take a screenshot of your entire desktop.
The format of the screen shot can be defined in fspilot,ini.
Default is format PGN, but you can also define JPG, TIFF (or is it TIF?) or BMP.
Automatically with the screen shot, FSXPilot creates a google earth.kml file showing the exact location where and when the screen shot was taken.
In addition, a thumbnail will be created in the "Thumbnail" subdirectory of the "Screenshot" directory.
An example of the file structure of the "Screenshot" directory would be: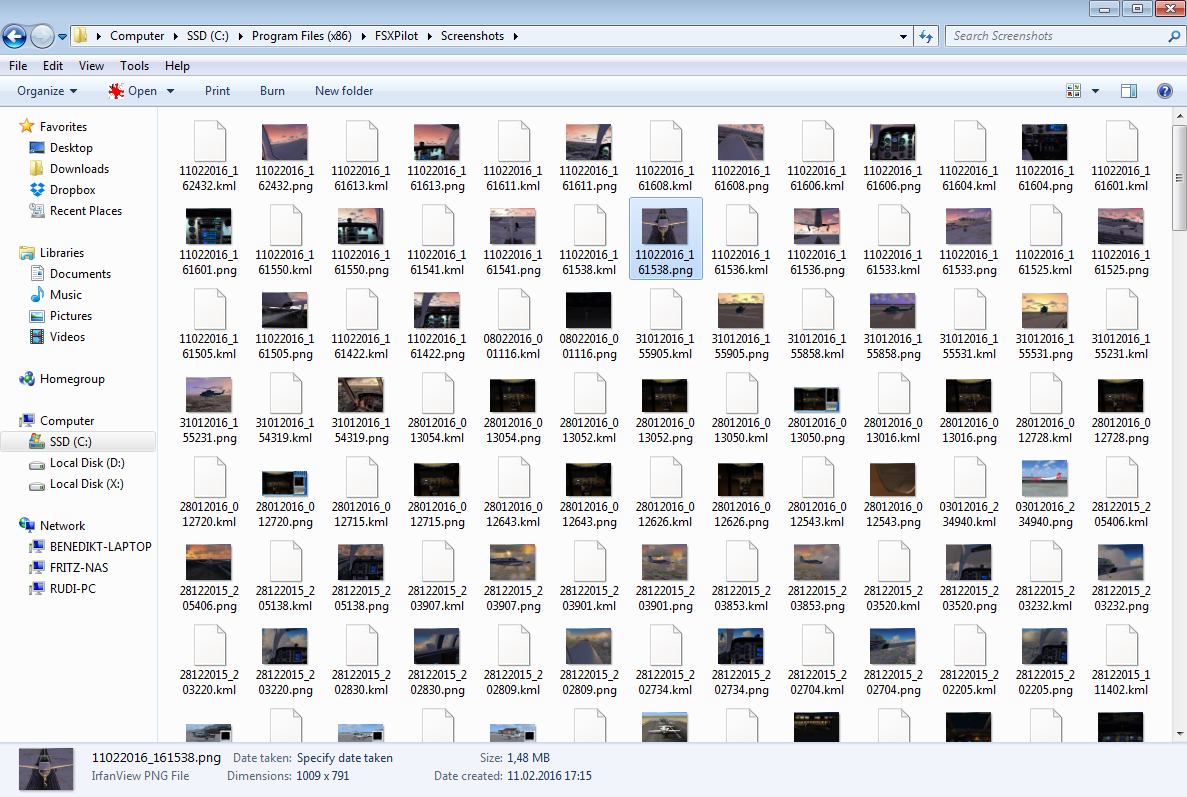 Created with the Personal Edition of HelpNDoc: Write eBooks for the Kindle