Dynamic head movements
For a little extra of realism we have added the dynamic head movement function to the FSXPilot view system.
To enable DHM please
switch to the virtual cockpit in FSX

press the VE button

open the view options dialog from the "File" menu of the AP panel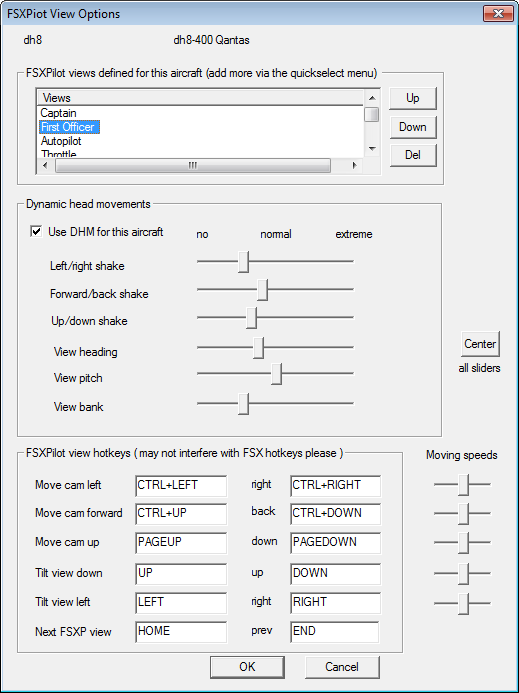 Tick the field "Use DHM for this aircraft" and press OK.
DHM is produced by a special formula taking into account anterior and lateral aircraft motion as well as G-force.
Finding out the right portion of DHM for each aircraft is challenging, but fun.Use the DHM sliders on the option panel for modification.
You can leave the option panel open while you change the sliders and watch the shake effect on the camera.
One DHM setting is for all views of the specific aircraft.
The view options are stored for each aircraft separately.
If your are satisfied, please press "OK".
Created with the Personal Edition of HelpNDoc: Free HTML Help documentation generator