Setting and storing camera positions
The view system is effective in virtual cockpit mode or a special external view mode only.
Please switch to a virtual cockpit mode in FSX.
Press the VE button.
Now think of your virtual cockpit view as if it was taken by a camera. You can easily change the camera positions as well as the view angle of the camera now:
Adjusting the position of the "camera"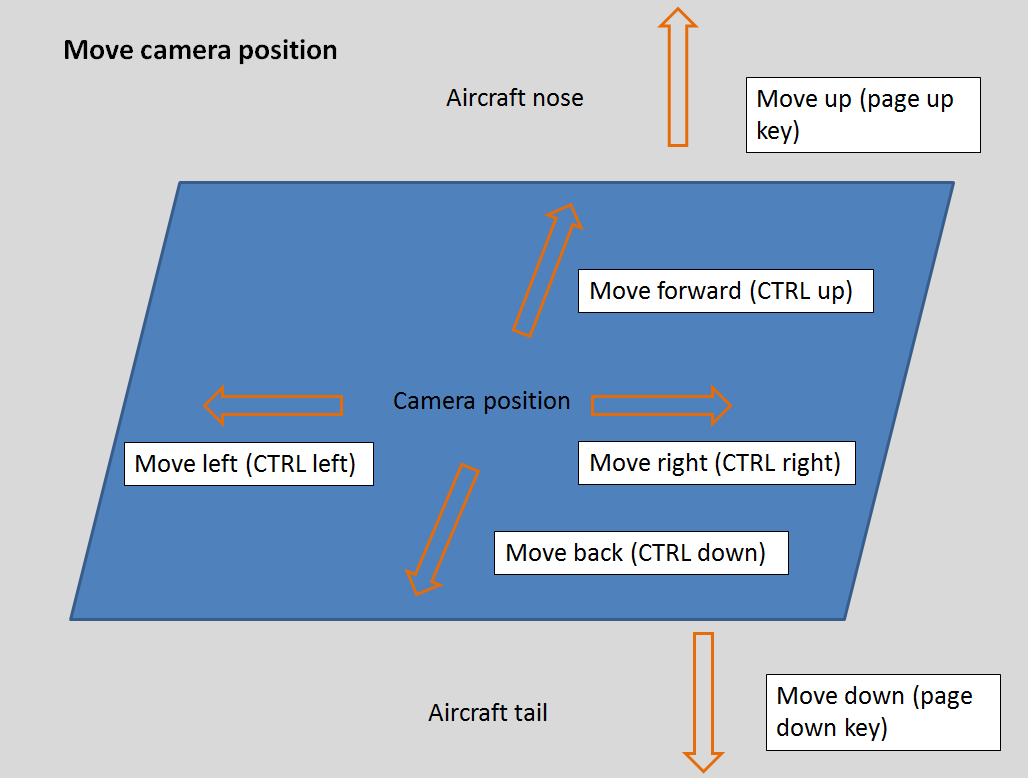 Adjusting the view angle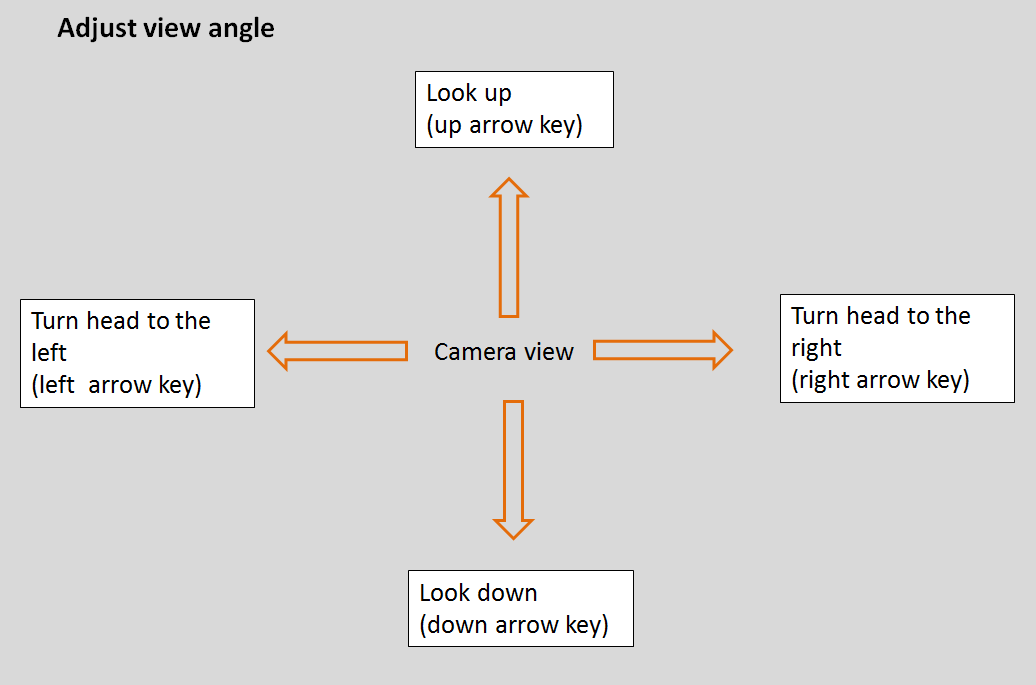 Freely move your camera around in the virtual cockpit. You could, for example, move the camera to the place of your first officer, close to instruments in the cockpit or to the back of your aircraft into a passenger seat. For passenger views your aircraft has to be equipped with a virtual cabin. Most FSX standard aircraft don't', but many 3rd party addon planes have that feature.
If you finally like a view, go to the quickselect menu and press "Add view ...". Name the view. Move around in the cockpit to define more views.
In the end, you will have a comprehensive selection of nice views for this aircraft.
Switch to the named view by selecting from "Views ..." from the quickselect menu or toggle through the views by pressing the POS1 or the END key on the keyboard.
Whenever you restart FSXPilot together with the current aircraft, all views will be restored and ready to use.
In FSXPilotPRO we have provided many example views for several standard aircraft.
If "View ..." in the quickselect menu is empty, no views exist and you have to define your own ones.
All view information is stored in the file "view.ini" in FSXPilot home directory. Although the file can be opened with a standard text editor, it is best to refrain from making changes there.Please do all changes via FSXPilot directly.
Please backup this file frequently.
Created with the Personal Edition of HelpNDoc: News and information about help authoring tools and software